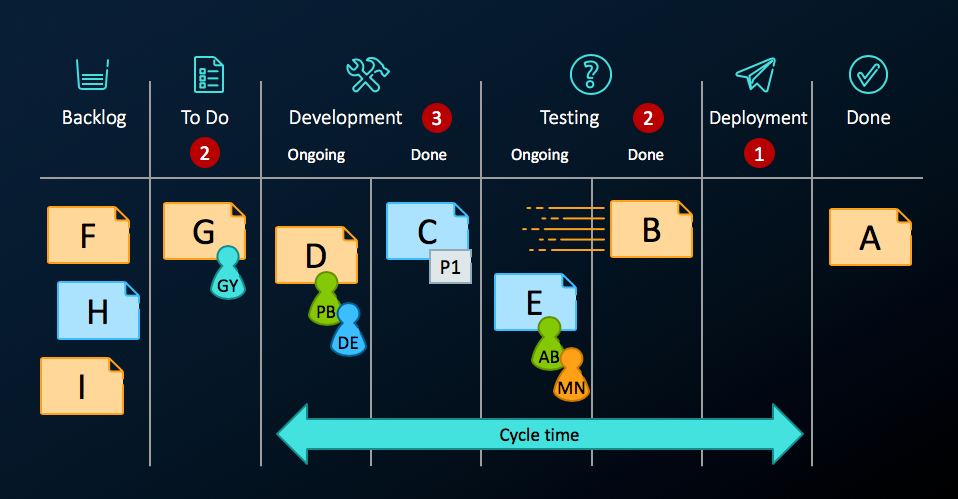 Learn how to work with a Kanban System!
Description
The Team Kanban Practitioner is intended for all team members, managers and leaders who are looking to identify and reduce the challenges that your team is facing. This will provide a basic introduction to the use of Kanban at a team level. No prior experience or training is necessary.
What participants will learn
This course is highly interactive – with relevant exercises and simulations allowing students to learn through doing as well as drawing upon the experiences of the trainer. Included in this is:
Core concepts and practices for the Kanban Method
Kanban's Sustainability Agenda
Different types of Kanban systems and how they can be applied at the team level
Team Level Kanban Cadences (replenishment meeting & daily kanban meeting)
How to proceed to the next level with Kanban
What participants will get
Participants get training certified by Kanban University which includes:
Courseware and materials
Digital copy of David J Anderson's book "Kanban: Successful Evolutionary Change for Your Technology Business"
Certificate of Completion of LeanKanban University's Certified Kanban Training
Team Kanban Practitioner (TKP) professional credential from Lean Kanban University. Your TKP designation will never expire and no annual fees are required to maintain it.
You get pragmatic, actionable guidance you can implement in your organization next week – because it doesn't require permission, budget or getting others to change• You get trainers who are long-time users and world class coaches of the method.
Lunch will be provided - please advise of any special dietary requirements.
Who should attend
This course is intended for team members, managers and leaders who want to get a base understanding of Kanban and how it can be applied to teams.
Minimum attendance
Please note, in order to be economically viable, we need at least 6 students to enrol, otherwise we may reschedule the class.
Attendance Options
This course is for in-person attendance. Other available options are:
Powered by